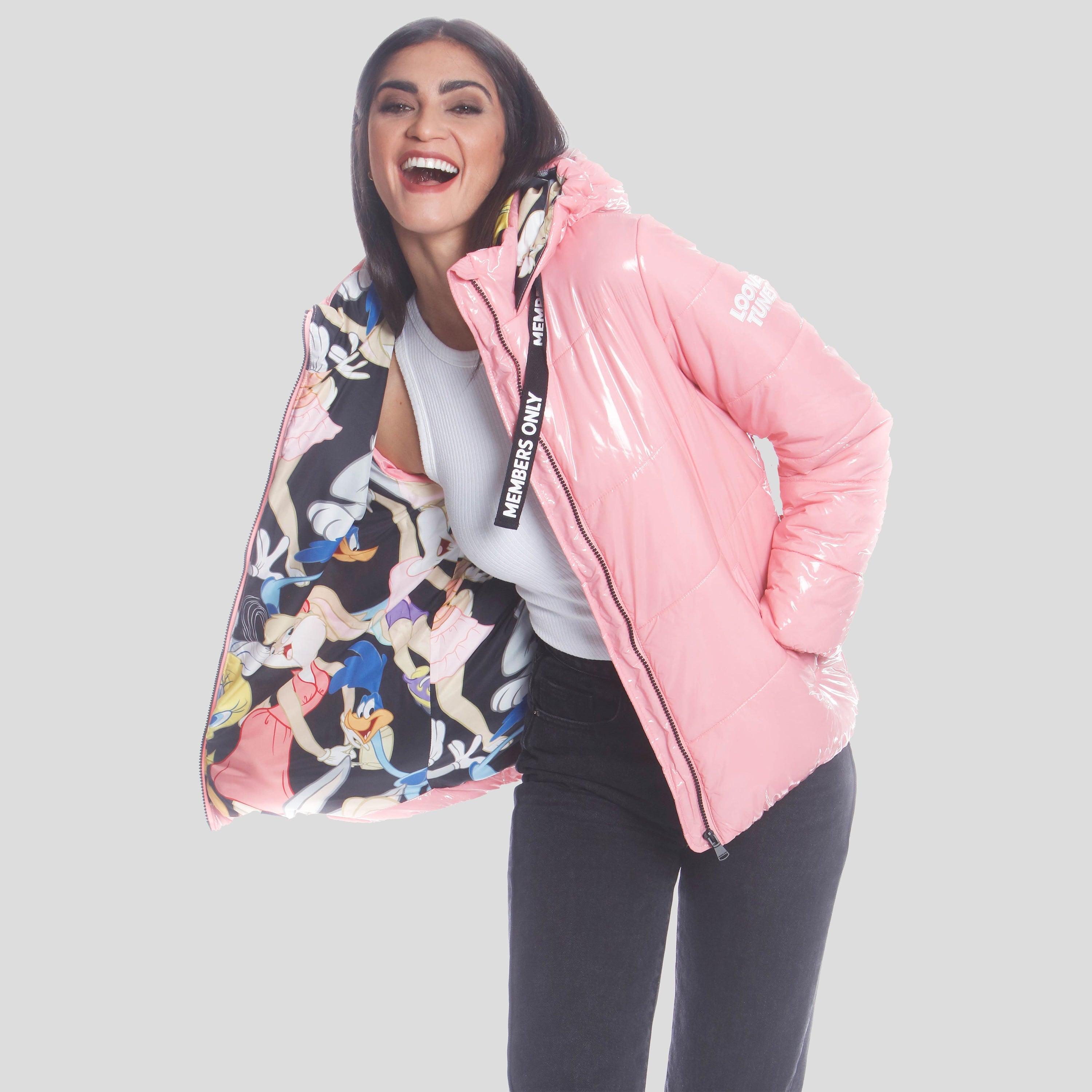 Women's Hi-Shine Chevron Quilt Puffer with Looney Tunes Mashup Print Lining - FINAL SALE
Final Sale.
The Members Only statement jacket is a real player. It can be included in your ensemble effortlessly. The pink jacket has Looney Tunes print lining that is desired by every cartoon lover. Grab one now by checking out the shiny and colorful jacket collection. Style the way you think without any doubts. This jacket is all you need to include a wow factor to your ensemble. Wear it with a pair of jeans and a simple tee.
Featuring

Shiny and colorful jacket collection.
Members Only logo on the front
Looney Tunes print inside the jacket

Model is 

6'0 wearing a size 

small
If you have specific questions about sizing, please e-mail customer service (customer_service@membersonly.com).