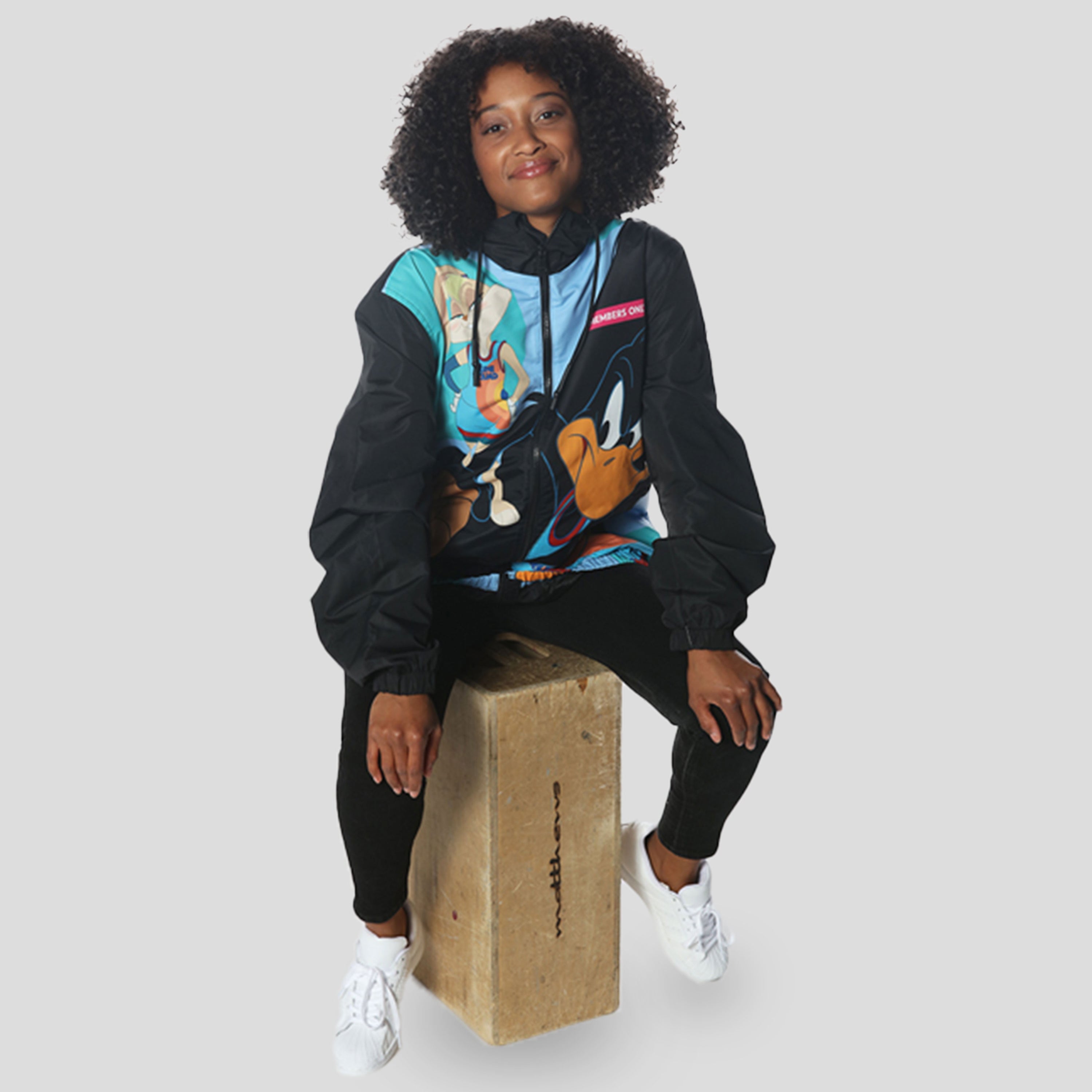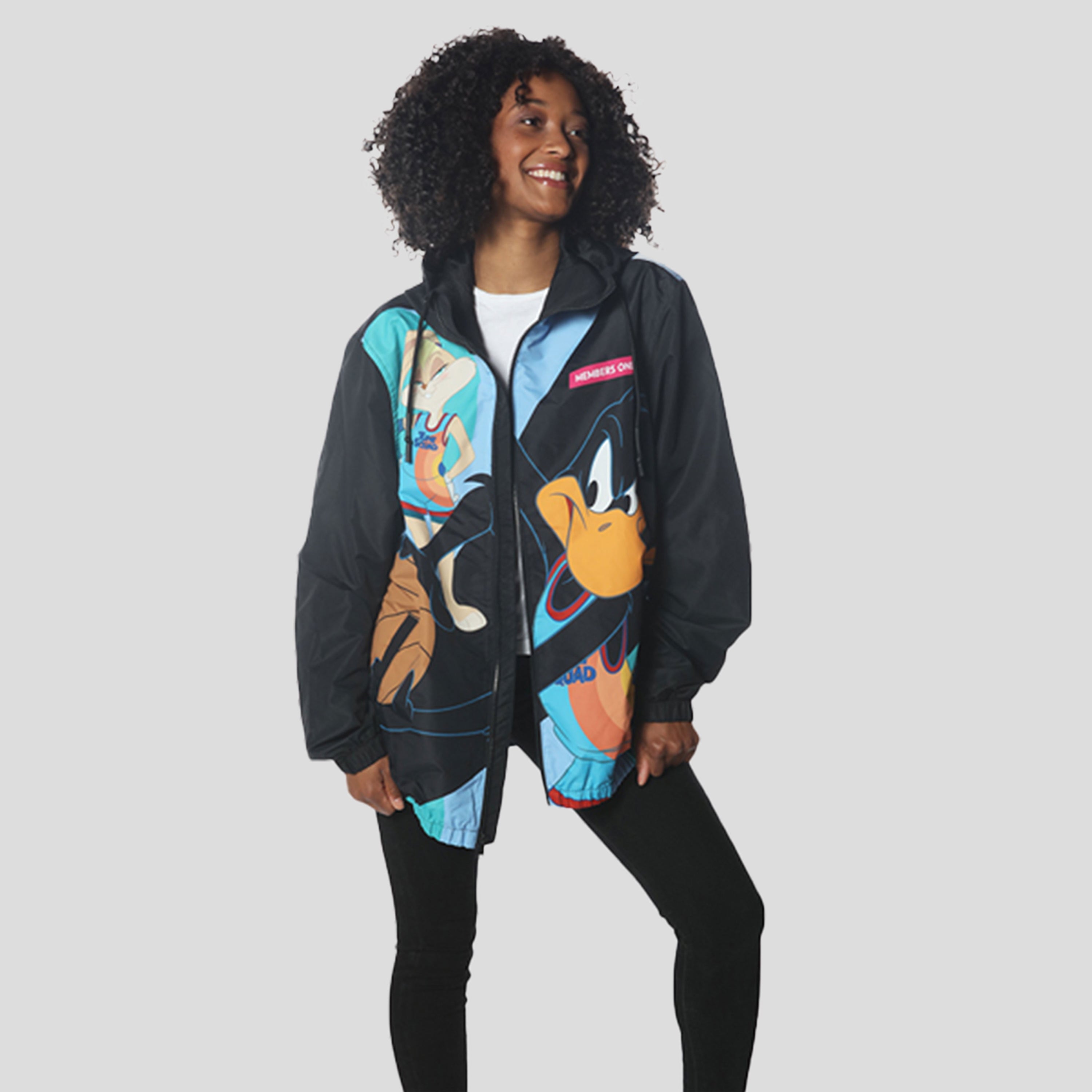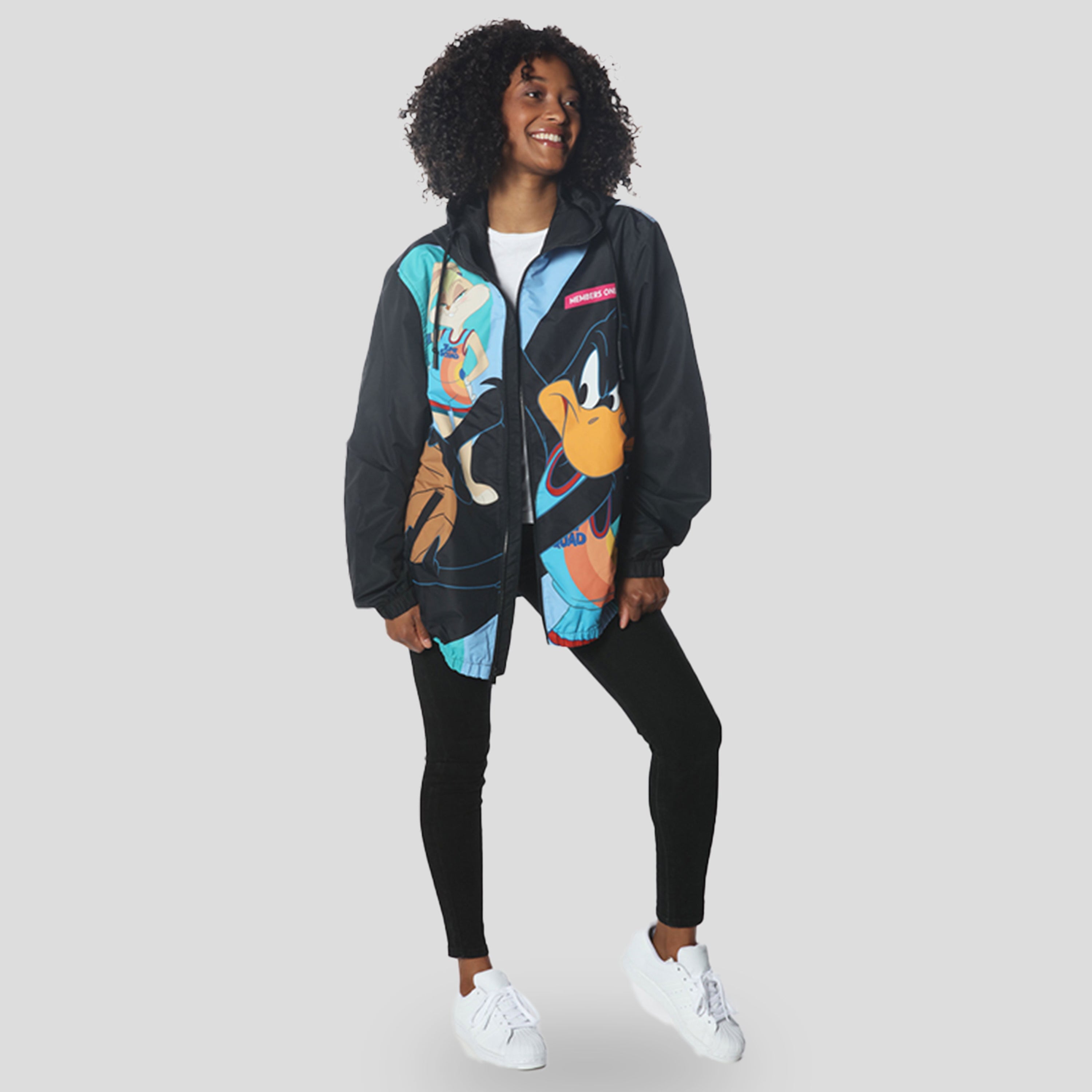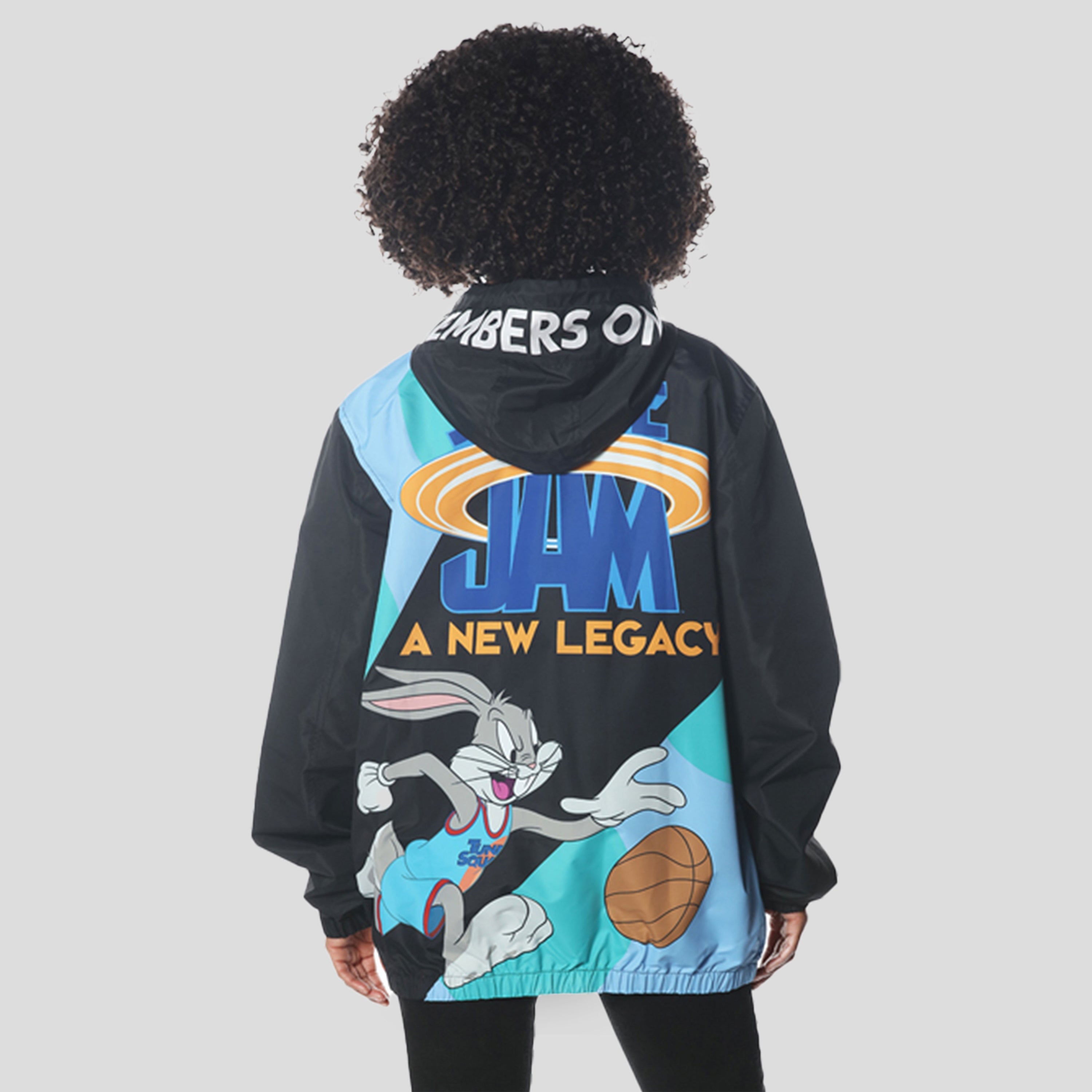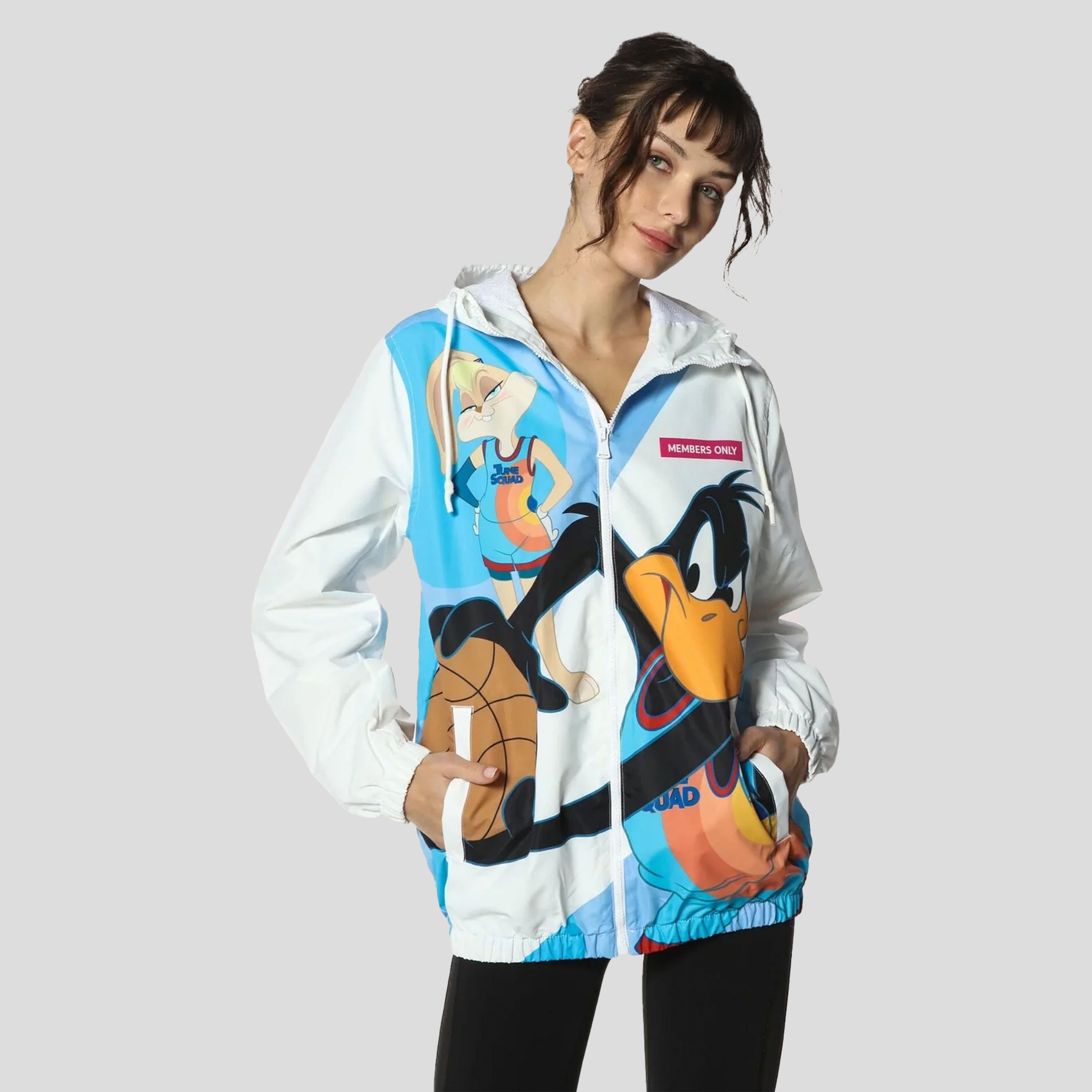 Women's Daffy Squad Oversized Jacket - FINAL SALE
Final Sale.
This Members Only space jam jacket is ideal for guys that constantly take the jacket on and off all day long. The lightweight jacket is easy to carry, and you can use it when there is a need for one protective gear. Available in two popular shades, the jackets are perfect to wear with any outfit. With mesh lining, zip front, side pockets, and inside pockets, the jackets have all the essential elements to provide wind protection. The cost-effective jackets are perfect for your daily pursuits, and the embellishments, like cartoon prints, enhance the value of the jackets.
FEATURING:

Members Only Space Jam Windbreaker
Space Jam Team Art Front and Back
Zip Front
Two Waist Pockets
Mesh Inside Lining
Adjustable Drawstring Hood
Inside Pocket
Models are wearing a size Medium. If you have specific questions about sizing, please e-mail customer service (customer_service@membersonly.com).