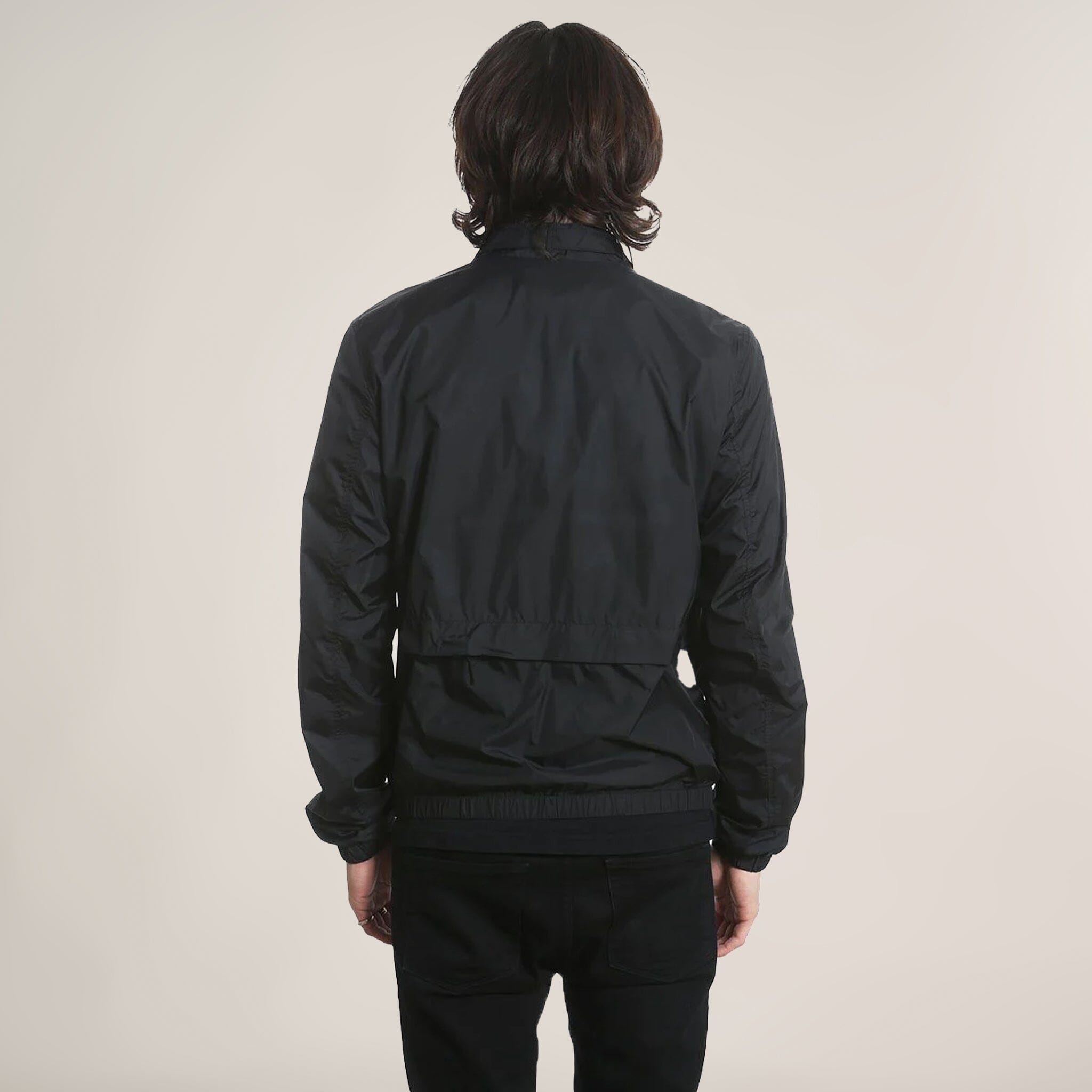 We made it once before but it's back and better than ever. Members Only Men's Packable Jacket is the perfect addition to your spring wardrobe. As the title states, it's packable - there is a small zippered pouch on the back that you can fold the entire jacket into. The Packable Jacket is perfect for travel and even better for those upcoming summer semi-chilly nights.

The jackets are 100% polyester and the model is wearing a size medium.
This jacket fits on the slimmer side so we recommend sizing up if you prefer a more relaxed fit. You can view our size chart here and If you have specific questions about sizing, please e-mail customer service (customer_service@membersonly.com).